Or call us
FOR A FREE CONSULTATION
Suffolk County Criminal Charges professionally defended.
Thousands of Criminal Cases handled since 1987


I am in court everyday handling Criminal and Traffic cases in Suffolk County.
Over the last 30 years my representation has resulted in thousands of
Suffolk County Criminal Charges being reduced or dismissed.
Gary S. Miller Esq.
1991 Union Blvd., Suite B
Bay Shore, NY 11706
(631) 665-2200
In Case of Emergency
Text Gary S. Miller Esq. at (631) 624-4000
In Suffolk County, when charges are filed against someone, that person will be given either an appearance ticket with a date to return to court on a future date, or will be arrested by the police and held in custody until brought before a judge and arraigned on the charges. At the arraignment the judge will decide whether to release the person on his or her own recognizance, without the necessity of posting bail or a bond, or to set bail at a certain amount. At times the court may decide to hold a defendant without bail, particularly when the charges are very serious, such as in murder cases.


A criminal charge will be either a misdemeanor or a felony. While a misdemeanor is serious, a felony charge is substantially more serious a conviction to which carries consequences that are significantly more serious.


In Suffolk County, the majority of criminal cases are sent to the First District Court at 400 Carleton Avenue, Central Islip. Felony charges that have been presented to a Grand Jury and returned with an indictment are sent to the County Court in Riverhead. Other Suffolk County criminal cases will be returnable to the various local town, justice and village courts located throughout Suffolk County, depending on where the incident is alleged to have occurred. Federal charges are returnable to the Federal Courts.


As a Criminal Attorney I have represented those charged with all types of criminal charges. As your attorney I will attend all court conferences, hearings and proceedings and will conduct a trial when necessary. I will communicate with the Suffolk County District Attorney's Office and will attempt to have the charges dismissed when possible and other times will negotiate a plea trial resolution, known as plea bargain when in your best interest.
If you or someone you know has been charged with a criminal charge you should consult with an attorney immediately.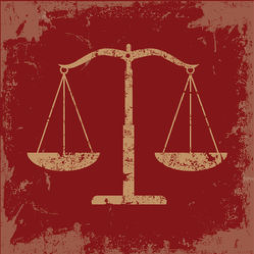 Free Consultation
Please take the time to look through our website.
There is information that will help you understand the ins and outs of the
Suffolk County First District Court and the Suffolk County Court.


Please contact us at (631) 665-2200, email us at GaryMillerLaw@aol.com
or fill out an Appointment Form to schedule a Free Consultation
and we'll be in touch to arrange a convenient time.

We will make sure that your legal rights are protected and that you receive the
representation that you deserve.


Call today for Help! 631-665-2200
Attorney Advertising